Right On Band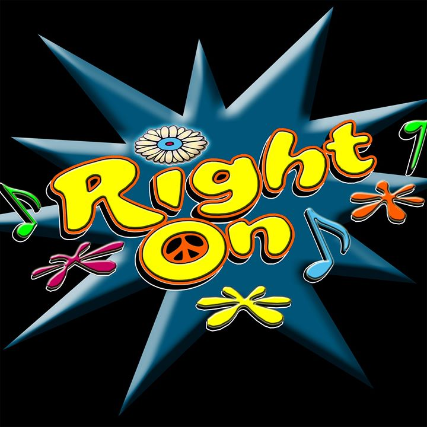 Right On Band is the "World's Greatest '70s Show Band"

Right On Band is an authentic "ten-piece show band" with a full horn section. They have performed all over the world including Italy, Ethiopia, Canada, Mexico, the Dominican Republic, and the Bahamas. They have had the honor of performing for each of the last three United States Presidents. They also have played for the US Congress at "The White House", as well as other celebrities, dignitaries and heads of state around the world.

Right On Band is known for their outlandish '70s costumes. Specializing in Motown, Disco, and '70s Funk, the band has been keeping the '70s alive for over 15 years.

Right On carries its own "state-of-the-art" sound and lighting production and also travels with its own professional sound man, lighting director, and production crew. The band also coordinates all of the details for each event with the venue and event contacts.

Nothing ruins a good party more than when the band takes too many breaks. That does not happen with Right On EVER: the band will not take a break unless you ask them to.